About the Oregon History Project
The Oregon History Project is a digital resource of the Oregon Historical Society Museum and Research Library. So far, hundreds of historical records and artifacts from the unique and extensive OHS collections have been digitized, annotated, and organized. The OHP provides historical Narratives written by Pacific Northwest historians and an online Learning Center for teachers and students. The OHP is part of the OHS Digital History Projects, which include The Oregon Encyclopedia and Oregon Wayfinder. Using expert scholarship and OHS's extensive collections of photographs, artifacts, and archival materials, the OHP, The OE, and the Wayfinder make Oregon history free and accessible to everyone.
Featured Historical Records
---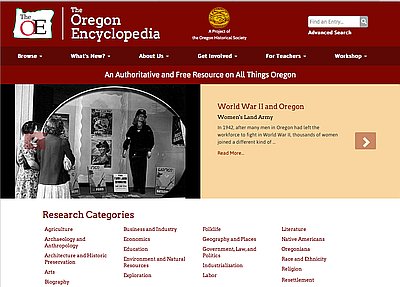 The Oregon Encyclopedia
The Oregon Encyclopedia (The OE) is an online resource for information on the state's significant people, places, events, institutions, and biota. Acknowledged nationally for its innovative design and the quality of its content, The OE is the only encyclopedia of its kind in the region.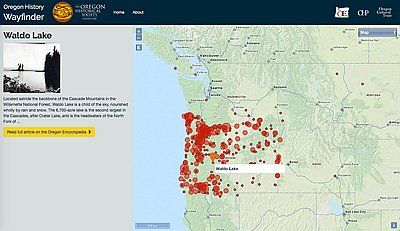 Oregon History Wayfinder
The Oregon History Wayfinder is an interactive map that identifies significant places, people, and events in Oregon history. Each point on the map connects to the historical records and scholarship on the Oregon History Project and The Oregon Encyclopedia. The Oregon History Wayfinder is supported in part by the Oregon Heritage Commission.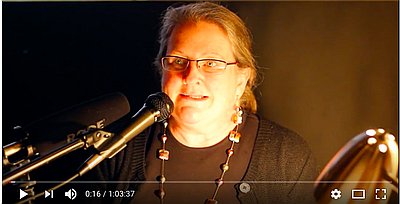 Oregon History 101: "Social Movements, Citizenship, and Civil Liberties," presented by Dr. Kimberly Jensen
One hundred years ago women in Oregon faced many challenges and debated questions that resonate in our own day. Oregon women shaped powerful reform movements and forged new civic roles including the achievement of the vote, office holding, and influencing public health, labor, and education reforms. Yet Oregon women were also divided in their visions of female citizenship and how to make a better society. Some women campaigned for the prohibition of alcohol and eugenic sterilization as their expression of a better community. Many women of color, wage-earning, and Socialist women challenged privileged structures of whiteness and the capitalist state. Women debated the nature of sexuality and gender roles even as local and state officials sought to define and constrain them. In this presentation, Dr. Kimberly Jensen will show how Oregon women's activism during this period is a vital part of our state's history and the history of the Progressive Era in the nation.